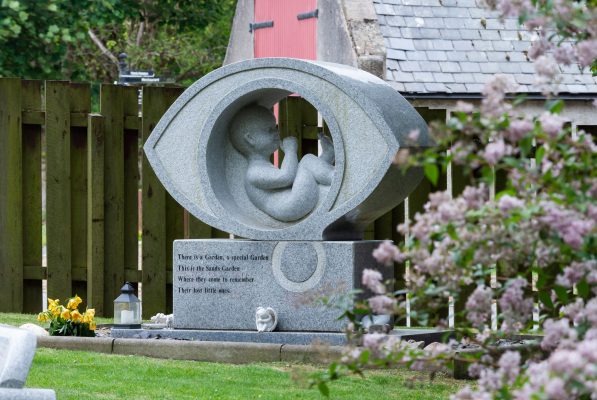 Baby Loss Awareness Week (9th-15th October) is a time for everyone in the baby loss community and beyond to come together, to remember our much-loved and missed babies, and raise awareness of pregnancy and baby loss.
Following their loss, families find themselves on a new path they never expected to be on. This year, Baby Loss Awareness Week focuses on the steps along that journey, and how they are different for everyone.
For anyone that might have been affected, Aden Country Park has a dedicated memorial garden aimed at providing a tranquil place where families who have experienced the death of a baby, can remember their infant in peaceful surroundings.
The Fraserburgh and Peterhead SANDS (Still Birth and Neo-Natal Death Society) group fund-raised and received kind donations to enable the group to build the memorial garden in Aden, with assistance for the Landscape Services team.
The SANDS Garden is located beside the Sensory and Carers' Gardens, opposite the new Changing Places toilet block. The garden features flowers and shrubs, seating and as its centrepiece a memorial stone sculpted into SANDS symbol – a teardrop with child.
To help raise awareness of this week and some charities offering support please visit:
SANDS (Stillbirth and Neonatal death charity)
https://www.sands.org.uk
The Miscarriage Association:
https://www.miscarriageassociation.org.uk
Baby Loss Awareness Week:
https://babyloss-awareness.org