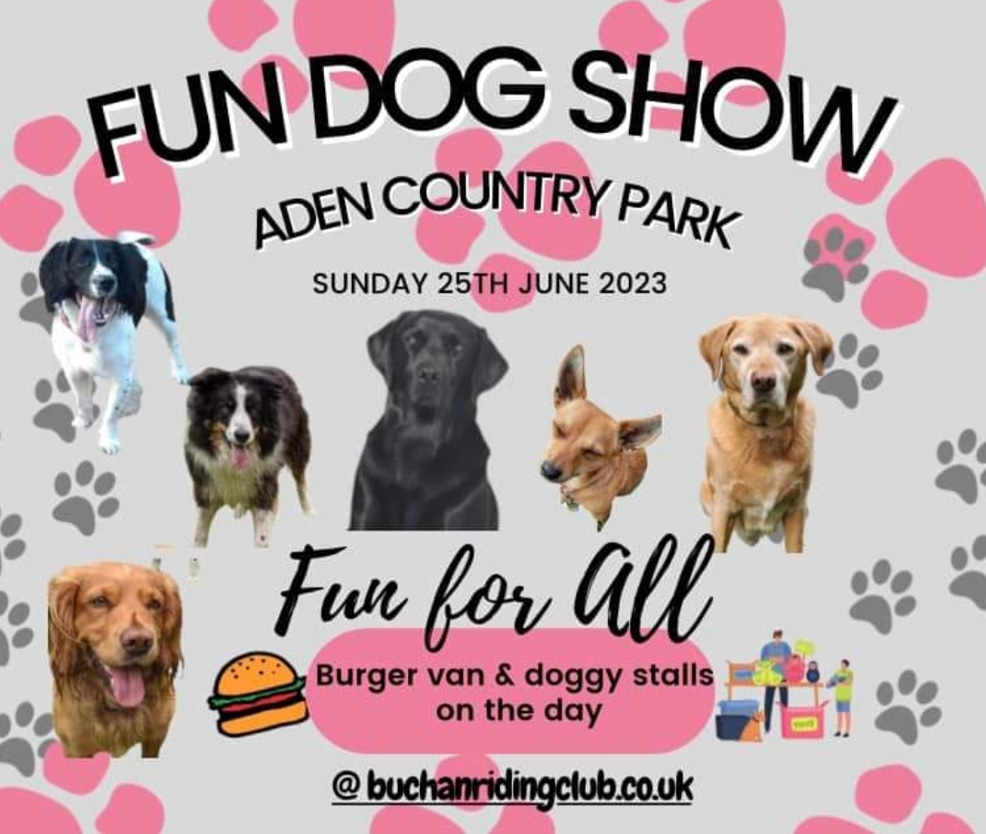 Registration from 9.30am, Show starts at 11am
All classes £2. Burger Van, stalls
RING ONE & TWO – CLASSES 1-6 WILL BE DIVIDED INTO SMALL/ LARGE DOGS
(Springer spaniel size and above is Large).
Class 1 Waggiest Tail – Small/ Large
Class 2 Most handsome Dog – Small/ Large
Class 3 Prettiest Bitch – Small/ Large
Class 4 Veteran Dog over 10 yrs – Small/ Large
Class 5 Cutest puppy. 14 wks to 6months – Small /Large
Class 6 Best rescue dog – Small/ Large
Champion Small dog and Champion Large dog.
All 1st and 2nd place winners from classes 1-6 are eligible.
Class 7 Cleverest dog (tricks/training)- Not spilt
Class 8 Best 6 legs – not split
Class 9 Fancy Dress
RING TWO at end of classes 1- 9
Class 10 Doggy Puissance – Not split (jumping the highest)
RING THREE – £2 per round pay as you go
This class will run all day, so just pop along when you are free
Class 12 – Clear round jumping for dogs. Have as many tries as you like. Top 6 fastest times get placed.
EVERYONE WELCOME!
Registration will begin at 9.30am.
A pre-registration form can be downloaded from www.equoevents.co.uk.
By filling this in prior to arriving it will speed up registration.
Date
2023-06-25
Time
09:00:00